Public Health Essay Competitions
2018 Annual Health Policy Essay Competition
The New England Section will fund the trip of two residents or fellows in 2018 to attend the 2018 AUA Advocacy Summit in Washington, DC, as it recognizes that engagement of young urologists in urologic advocacy is important to the specialty. To apply for this funded trip, please complete the information below and submit along with your essay by January 1, 2018.

Your essay should be a maximum of 750 words and address one of the following topics:
Please define a significant problem facing urology residents and possible solutions.
Urology is a relatively small subspecialty. What should urology do over the next five years to retain or expand its influence in organized medicine?
How should urologists continue to improve patient quality of care? Please define a specific quality of care issue and propose a solution?
Winning essays should be submitted to
Urology Practice
for publication consideration. Note that any essays submitted to the journal will need to be submitted in the format followed by
Urology Practice
, including article length and appropriate citation of references, and winners of the Section Essay Competition should disclose this information accordingly.
All fields are required.
It is with great excitement that we are announcing the launch of this blog! SpeakFreely.today is an official brand of European Students for Liberty, which will feature news commentary, policy analysis and blogposts on economics or philosophy. We are dedicated to the promotion of our young writers you want to advance the concepts of liberty by making them mainstream.
If you are a pro-liberty writer and want to contribute to this blog, or if you are an aspiring writer who doesn't quite know how to go about the business of creating an article, we are here for you! You can send your submissions and ideas to [email protected]. Our editing team will then assist you and help you become a class A writer for liberty!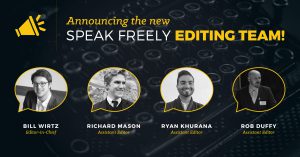 In order to launch this new website, the SpeakFreely editing team is organising an essay contest which goes out to all lovers of self-ownership, limited government and free markets: Do We Need Government To Protect Public Health?
Essay contest guidelines:
Posts should not exceed 1000 words
All posts will be corrected for stylistic purposes (not for content) and might be posted on the SpeakFreely Blog
Deadline: 1st of August 2017
Submissions to: [email protected] (specify in the email subject "ESSAY CONTEST")
First place will receive a cash prize of €150
Second place will receive a cash prize of €75
Third place will receive a cash prize of €25
The winners will be announced at the beginning of August