Maryland Colonial Society
22nd Annual History Contest For Maryland High School Students, 2003

"Getting Here From There:
Early Maryland Maps and Travel Journals"

** Please note: The deadline for entries has been extended to
March 14, 2003

Virginia,

by John Smith, 1612
For as Geography without History seemeth a carkasse without motion, so History without Geography wandreth as a Vagrant without a certaine habitation. John Smith, 1627
John Smith made this observation about the connection between history and geography after returning to England from Jamestown. While in the New World, he began the first mapping of Maryland after two expeditions up the Chesapeake Bay in 1608. His map of the Bay, along with his extensive journals, provide us with much of what is known about the Native Americans and the flora and fauna of the Bay area. Another important source of information on the earliest days of the colony is Father Andrew White's account of the voyage of the
Ark
and the
Dove
to Maryland in 1633/34, called "A Relation of the Successefull beginnings of the Lord Baltemore's Plantation in Mary-land."
Almost 500 years later, we are still making and using maps to get from here to there, and travel journals are as popular - and useful - as ever. In this contest, you are asked to explore the study of geography and history as interconnected disciplines, drawing on early maps and accounts of travel in Maryland. A number of institutions, including public libraries, the Library of Congress American Memory, the Maryland State Archives, and the Maryland Historical Society have rich collections of early Maryland maps and travel journals.
Annual essay contest:

Prize: $150 for winning essay based on the above theme

Two web site contests:

1. Best individual web site based on the above theme

Prize: $150 for winning web site

2. Best class web site based on the above theme

Prize: $150 for winning class web site.
Winners are offered the opportunity of a prestigious Summer Internship in Maryland History at the Maryland State Archives.
The contest is open to any interested Maryland high school student or class, and teachers are encouraged to use the contest as a class assignment.
We would greatly appreciate the posting of this notice and the accompanying rules so that teachers and students may participate as their individual time permits.
Detailed Contest Rules
Return to Colonial Essay Contest page



© Copyright February 12, 2003 Maryland State Archives
NSCDA Congressional Seminar Essay Contest
In Partnership with Washington Workshops Foundation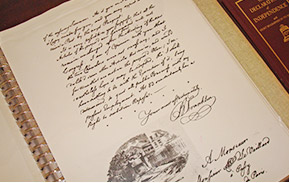 Each year the NSCDA-CA provides scholarships for students to visit our nation's capital to learn about the important role citizens play in a democratic society. High school students in grades 10-12 interested in American history and government have an opportunity to win a week in Washington, D.C., in June, as participants in a Washington Workshops Congressional Seminar.
The NSCDA-CA essay contest provides a full seminar scholarship for essay winners to see the "inside" of Washington and meet with our local Congressional delegation, as well as representatives from the judicial and executive branches of government.
The Essay Topic for 2017-2018 is:
"Why did the authors of the United States Constitution give Presidents the power to issue Executive Orders? How did Congress and the Judicial Branch limit these Orders?"
December 1, 2017 Deadline for applications. (November 28, 2017 is the deadline for online applications.)
After July 2017, please see this link for more information including links to the Essay content topic, the application form, information for teachers and schedule:
Washington Workshops Foundation Essay Contest.
Also, please see this National Society's Congressional Essay Webpage with links to helpful resources, a video about the program, posters and more.
In 2017 NSCDA-CA sent 6 students to the Washington Workshop, one of whom was a National Winner! In 2015 NSCDA-CA sent three students to Washington Workshops out of a total of 52 students nationally. In 2014, 34 students from 17 states attended the seminar. In 2013, 54 students from 22 states participated.